Dentist and Dental Staff Yakima, WA
The brief descriptions below are designed to familiarize you with our staff's training, professional credentials and work experience.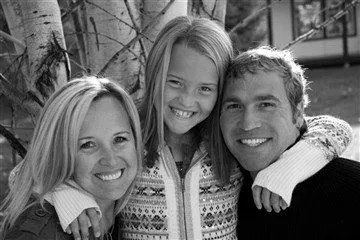 Nic Reep, DDS
Yakima, WA Dentist
Reep Family Dental
Dr. Reep moved to Yakima in 1996 to play soccer for the Yakima Reds and marry his wife Lesley. Through Lesley he was exposed to dentistry and became very interested in all components of being a Dentist. After receiving a BA in Biology from CWU Dr. Reep accepted an invitation to Indiana University School of Dentistry , where he graduated in 2004. Since graduating Dr. Reep has enhanced his skills and knowledge through many post graduate courses. Outside of traditional general dentistry he excels in:
Cosmetic veneers, single unit or full smile transformations
Low anxiety Dentistry
Esthetic implant restorations
Sleep Apnea and Snore appliances
Compassion for his patients
High quality Dentistry that he stands by.
Outside of work Dr. Reep enjoys anything with his wife and daughter. He is an avid soccer player and loves anything extreme. Dr. Reep enjoys being in the mountains and most things outside. He is into snow and water skiing, wake boarding and wake surfing, camping, riding motorcycles, protecting his family, snowmobiling, snowbiking and aviation. If you would like to see Dr. Reep doing things he loves visit us on our Facebook page!
Leah Fiddler
Scheduling and Financial Advisor
Leah graduated from East Valley High School in 2018 and joined the Reep Family Dental team in 2022. Leah is the first you'll meet when you walk in the front door and strives to make every individual feel at home. She is an integral part of Reep Family Dental and patient coordination before and after all your appointments. In her free time Leah loves spending time with friends, family, and her 2 pets Niya and Blu.
Taylor O'Malley
Dental Assistant/Office Administrator
Taylor has been a dental assistant and working alongside Dr. Reep since 2016, since she graduated from Yakima Valley College with an Associate in Arts and Dental Assisting. She loves connecting with patients daily and working with such a passionate and professional team. Taylor strives to go above and beyond to help meet the needs of patients and keep the office running smoothly. In her free time, she enjoys spending time with her high school sweetheart Conner and their two pups Dexter and Rosie, reading, going camping, and growing her flowers.

Tammy Richardson RDH, M.S.
Dental Hygienist
Tammy is originally from the Midwest, a Navy Veteran, and a mother of two; Cecilia and Marcus. Tammy Richardson RDH. MS. has been practicing hygiene for 23 years, and has been a part of Reep Family Dental since 2017. Tammy is not only an adventurer and lover of the outdoors, she is the owner of an art company RAW where she has taken microbiology and made beautiful images. STEM has recognized her pieces nationally, ask her about it!
Alyssa Matthes RDH, BAS
Dental Hygienist
Alyssa has been a patient of Dr. Reep's since 2007 and joined the team in 2022 after graduating from Yakima Valley College with a Bachelors of Applied Science in Dental Hygiene. Alyssa's passion is helping patients achieve their oral health goals and gain confidence with their smile. Outside of dentistry Alyssa enjoys camping, boating, traveling and her dog Luna.
Reese Washburn
Hygiene Assistant
Reese is a 2021 graduate of Naches Valley High School and is the newest team member of Reep Family Dental. Reese is an essential asset in hygiene coordination and scheduling as well as working with all of the children coming in for check up's and cleanings. She is wonderful in making all hygiene patients feel at ease from beginning to end. Reese in her free time enjoys boating, camping, hanging out with friends, and playing with her dogs.